If you haven't comprehended it yet, I'm pretty much in love with John Galliano! I hardly ever have anything bad to say about what he designs. Hence, me liking the Haute Couture Dior Show. It's a step up from the last show, but it's got me feeling he's got his season's mixed up, but i don't really care!! This time he went for a darkened room, with glamour filled make-up and designs. The models looked like classy pinups and I love it when models are told to act out how they feel in the clothing, it really sells it for me. The show is filled with flowy designs, lots of a material, and simple colors. The common silhouette is the hour glass shape which is a symbol for fifties fashion so Galliano is staying true to the current trends of looking to the past for fashion. There were a lot of capes and A-line skirts that hit right below the knee. I'm not sure if the shoes are Dior but they were eye catching also. Normally the only shoes I look at are in McQueen shows so I suprised myself. The shoes were not sky high, but simple and understated and classic. Loved em!! The only thing I disliked were the huge feathery get ups that sort of reminded me of an emu/ostrich/Big Bird, but that's just me, I also dislike one look were the skirt made the model looked like she was hunched over. maybe i'm not seeing it? But here are my favorite looks: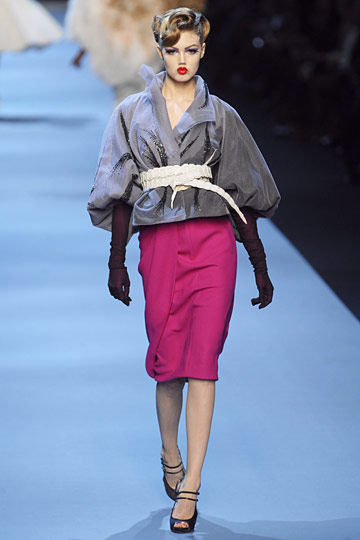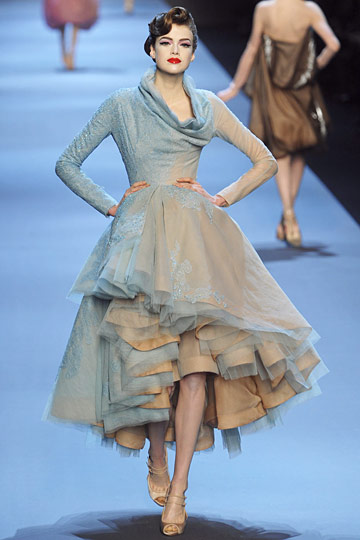 And of course the man himself!! What a character ! <3>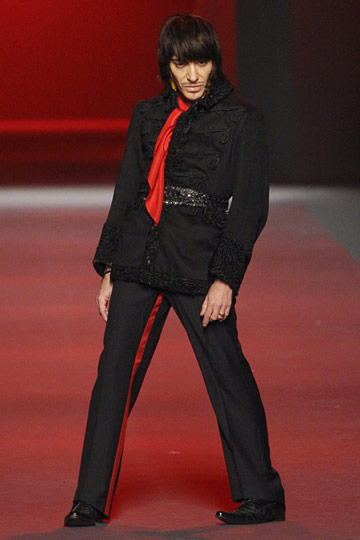 The show ends with the song Our Time by Amanda Jenssen, I really like it and I like her voice, take a listen.